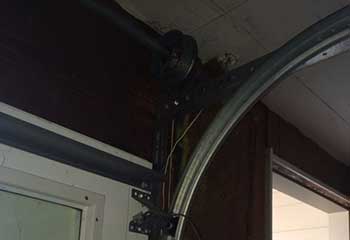 Garage Door Troubleshooting
Customer Issue: The garage door doesn't open all the way and makes strange noises when moving.
Our Solution: Performing a visual inspection of a few key parts was our first step. Disconnecting the opener and securing the garage door in the open position was our first second. We noticed considerable fraying on the cables and the torsion spring coils looked quite malformed. The customer did confirm that it was quite old. We replaced the spring and both cables and adjusted their length and tension to suit the garage door's weight. The problem was gone.
Chris Jackson
- Alpharetta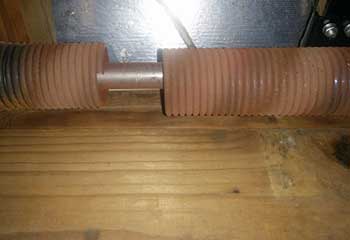 Broken Spring Replacement
Customer Issue: A broken garage door spring that essentially trapped her car inside the garage.
Our Solution: Ms. McKenzie reached out to us as soon as she heard the boom caused by the spring breaking. We hurried over and immediately disconnected the garage door from the opener and set it up on two ladders. We took down the leftover pieces of the older spring and installed the new one, which had similar dimensions but better durability and flexibility. Tension adjustment was a breeze and the overhead door returned to work within a couple of minutes.