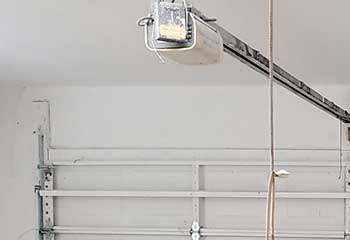 Opener Troubleshooting
Service Request: Customer needed us to troubleshoot the garage door opener as it wasn't opening the door with the remote control. It would only work manually.
Our Solution: Such scenarios often occur due to communication problems between the garage door opener and the remote. This was the case here, as we quickly surmised that the opener receiver had been damaged and was therefore unable to properly receive orders. Replacing the receiver and reprogramming the garage door opener with the remote solved the issue completely.
George Haywoods
- Sandy Springs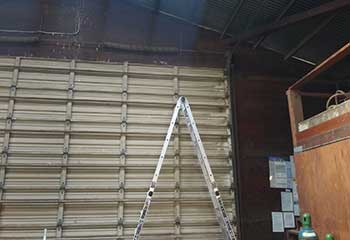 Broken Garage Door Spring Repair
Service Request: Mr. Buchant's garage door broke a spring and was unable to move without significant strain and risks.
Our Solution: Fixing situations like these make for a classic case in which using a professional garage door repairman to solve the problem is advised. Broken spring pose real dangers, so we took the necessary safety precautions to handle the situation with minimal risks. After setting the door up on ladders and balancing it, we replaced the broken spring and adjusted the tension to suit the door's weight. Job was finished quickly with no accidents.
Rian Buchant
- Sandy Springs