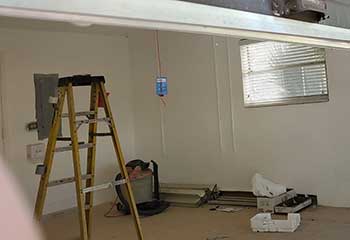 Opener Replacement
Customer Issue: Old garage door opener no longer able to work the way it used to. The customer turned to us to replace it with a modern model.
Our Solution: We advised Mrs. Tuval about a few garage door opener types and models that could work for her needs. Her old unit didn't have Wi-Fi connectivity, so the new belt-drive opener model from Genie we installed, was a major improvement. We reprogrammed the remote to work with the new opener and explained how she can utilize Wi-Fi to use an app to control the new opener.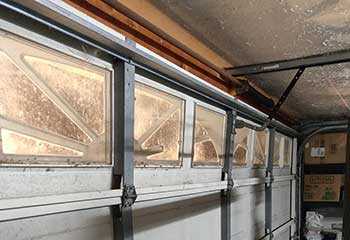 Broken Garage Door Spring Replacement
Customer Issue: Mr. Cruise suspected his garage door spring was growing weak and would soon break. He called us to see about a replacement.
Our Solution: One look at the garage door spring and it was evident it was incredibly worn. The coils were malformed and the way the door was struggling to open meant the spring would break very soon. We released the worn spring from its sprocket and installed the new one we brought (of the same manufacturer). A few balance tests and tension adjustments later and the door was opening with zero issues again.