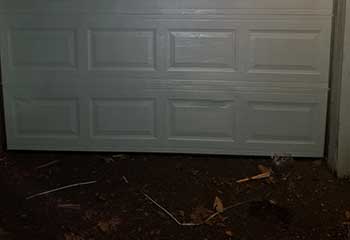 Garage Door Off Track
Customer Issue: Mrs. Alvarez's husband had accidentally bumped the garage door with their car, and while they thought it hadn't been damaged at first, she found that it got stuck partially open.
Our Solution: Our experts determined that Mrs. Alvarez's garage door had been knocked off of the track in a specific spot due to the collision. We disconnected the opener before prying the track open. Our team guided the rollers back inside and closed the track so that we could make sure the door moved along without interruptions again.
Kristina Alvarez
- Alpharetta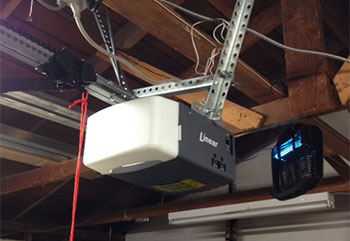 Opener Installation
Customer Issue: Mr. Baker had already purchased his new garage door opener, but felt it would be best to let an expert install it.
Our Solution: Mr. Baker chose a Linear LCO75 model opener for its speed and quiet functioning. We assembled the opener before our professionals installed it onto the overhead rail. After connecting it to the door and powering it up, our team set up the remote controls and wall pad. We also ensured that the safety sensors were set up and precisely aligned, as well as adjusted the open and close limits.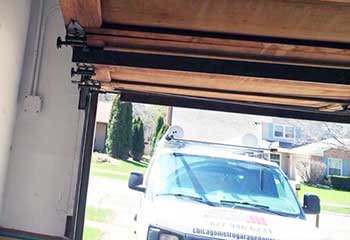 Roller Replacement
Customer Issue: Ms. Walton had grown tired of how slowly her garage door had been moving lately and hoped that we could find a solution.
Our Solution: Our technicians inspected Ms. Walton's garage door system, and discovered that the garage door rollers had worn down severely over the years and were near breaking. We ensured the door wouldn't move so our professionals could safely open the tracks to remove the damaged rollers. Afterward, we replaced them all with new rollers and closed the tracks. Our experts tested to assure it no longer dragged along.