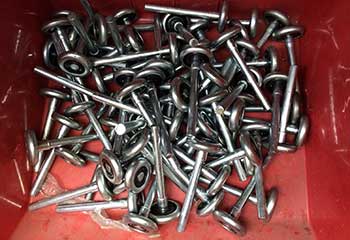 Roller Replacement
Customer Issue: Mr. Cox dealt with his overhead door slowing down for a while before deciding it should be checked out, so he contacted us.
Our Solution: Our experts determined that Mr. Cox's garage door rollers had become rusted and were falling apart, hence the problems with the door's movement. We detached the opener to avoid the door moving without warning, before opening the tracks. Our technicians removed the damaged rollers and replaced them, then ensured the door moved without hassle once more after closing the tracks.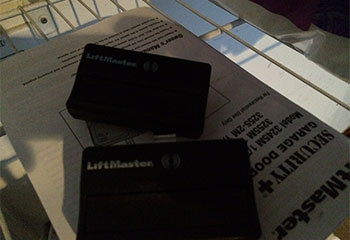 Opener Remote Control Failed
Customer Issue: Mrs. Clayton's garage door opener remote control fell out of her car as she got out, and afterward she found it wouldn't work.
Our Solution: We inspected both the remote control, as well as the Genie 4042-TKH model opener for problems. Our professionals ran tests as well and determined that the remote control had simply sustained damage in the fall and dislodged some wiring. We repaired the issue, then tested further to confirm that everything responded properly.