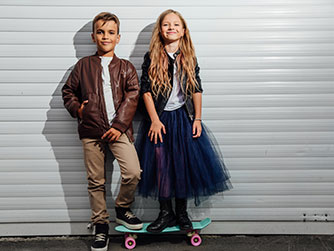 Here at Garage Door Repair Atlanta, we are proud to offer repair services of the highest quality. Our highly skilled technicians are experts in replacing damaged or worn-out motor gears, installing new door panels, and performing regular spring maintenance. Our years of experience have allowed us to establish ourselves as the best service provider in Georgia! If you're in need of professional assistance from a company with a proven track record, give us a call and we won't let you down.
Your Door Comes First
Our company is prepared to take on any garage door challenge that you may send our way. Our team is composed of skilled and trained professionals that can help get your door back to normal no matter what the problem is. We specialize in spring replacement, opener repair, cable replacement, and all sorts of emergency service.
We know that garage door issues can be frustrating and you'd likely want a quick fix. That's why we offer same day service and repairs to our customers. Our team will be dispatched quickly and they will swiftly resolve your problem. It doesn't matter how big or small the issue is, we guarantee that we can find an effective solution that will have your garage door back up and running in no time.
Expert Garage Door Spring Repair
We are able to fix every and any problem that may arise with your garage door, whether it's a major malfunction or regular maintenance. Our technicians know how to fix, adjust and replace both torsion and extension springs.
Proper Opener Services
We specialize in maintenance and repair of openers of every make and model. Whether it's a chain-drive model that's acting up or a belt-drive model that stopped living up to its potential, we can take care of them all.
We Are Local!
The best part is that we are a local company based in Georgia. This gives us an advantage over the competition because we are available for emergency repairs and can get to your house quickly.
Garage doors are complex machines with a lot of different moving parts and they are therefore vulnerable to breakdowns and often need to undergo routine maintenance. If you find that your door needs any sort of repair, installation, or maintenance, our experts at Garage Door Repair Atlanta are here to meet all your needs. Give us a call and we'd be happy to offer you the best solution.
Top Quality Service Provider
Top Quality Replacement Parts
Highly Skilled Technicians