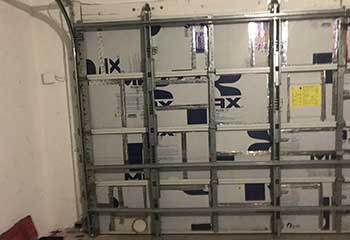 Garage Door Replacement
Customer Issue: Mrs. Sheridan wanted to be able to operate her garage door with her mobile phone.
Our Solution: We sat down with Mrs. Sheridan and went over multiple options to help her choose the one that satisfied her needs while remaining within the budget. When we returned, we dismantled the existing door and installed the upgraded model along with the new opener. We checked the rest of the mechanism, made some additional replacements where necessary and went on to show Mrs. Sheridan how to operate her new and improved garage door.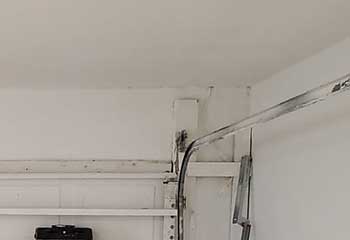 Garage Door Off Track
Customer Issue: Mr. Sullivan ignored the signs that his garage door needed repair until it was too late.
Our Solution: We did the only thing we could do to fix the problem - we took down the warped tracks and installed a new pair in their stead. Of course, we made sure they were perfectly aligned before we tightened them down. We also replaced the existing set of rollers that had become damaged and installed nylon ones. We also carried out maintenance of the mechanism and made sure everything was fully functioning before leaving.