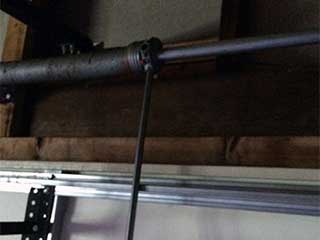 A reliable garage door is essential for any home, but too many homeowners fail to ensure that their doors are kept in good working order. Because your springs are used on a daily basis they'll begin to degrade over time if they're not properly looked after.
Keeping Your Door Operational
We recommend keeping your springs in an excellent condition because they're some of the most important parts of your garage door system. They're responsible for supporting the entire weight of your door as it raises and lowers, and therefore they must be able to bear this burden on a daily basis.
Lifecycle and Replacement Schedule
When you consider the immense strain these springs are put under it's no surprise that they only have a finite lifespan. As they approach the end of their lives, they inevitably begin to lose strength and flexibility, and require replacement.
Warning Signs of Aging
As your springs weaken they'll often give off telltale signs; noisy or slow door operation can be due to aging springs, as can a door that wobbles. It's essential to keep an eye out for these problems and to address them as quickly as possible; these issues can quickly develop into more serious problems if they're not taken care of in a timely manner.
Arranging For Timely Replacement
Our technicians are trained to recognize the signs of a faulty spring and to quickly replace it if necessary. It's vital that these procedures are carried out by a trained professional; garage door springs are under an enormous amount of tension and can be extremely dangerous if they are mishandled.
Updating With Modern Options
We install modern corrosion-resistant springs which are extremely tough. Contact our experts at Garage Door Repair Atlanta today to find out more about our top-quality replacement services.
We also offer the following:
Garage Door Safety Inspections
Opener Sensor Repair & Replacement
Oil Tempered Torsion Springs
Emergency Garage Door Services