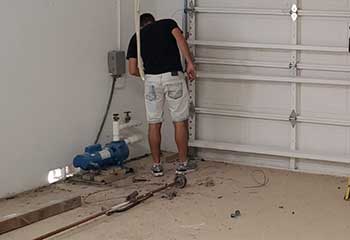 Garage Door Track Repair
Customer Issue: Damaged garage door tracks prevent the rollers from reaching past a certain point.
Our Solution: Physical damage to the garage door itself can become obvious very quickly. With other hardware parts, though, you often only discover the problem only when it becomes severe enough. This was the case with Mrs. Williamson's garage door tracks. The bending that had developed over time created an area that the rollers couldn't get past. We repaired the bent garage door track section and restored the mechanism to its proper operation.
Marissa Williamson
- Lawrenceville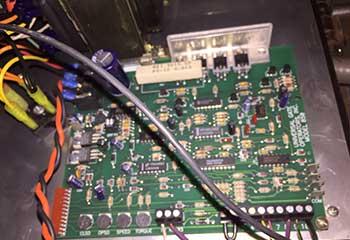 Opener Troubleshooting
Customer Issue: The garage door opener wouldn't work properly, sometimes opening the door randomly, other times closing it before it fully opens.
Our Solution: Problems that make an automatic garage door behave erratically often occur due to electrical issues. We began by removing the opener casing and examining the circuit board for different faults. Very quickly, we discovered some frayed wiring that had resulted in the strange garage door behavior. Replacing the damaged electrical wires solved the problem.
James Mangould
- Lawrenceville