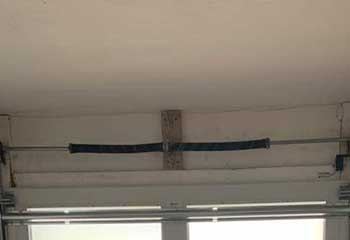 Spring Replacement
Customer Issue: Mr. Ross needed a new garage door spring installed after the main unit broke unexpectedly.
Our Solution: Replacing garage door springs is the most straightforward way to deal with them when they break. Of course, the task of replacing broken springs can end up very dangerous if you lack the experience. Luckily, we do this sort of procedure all the time, and this case went as smoothly as the rest of them. We replaced the broken garage door spring, then worked on making sure the tension of the new one was set according to the panels' weight. We tested the door's opening and closing to make sure it was balanced.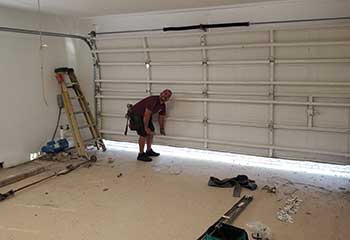 Opener Repair
Customer Issue: The customer's garage door opener failed to open the door even an inch off the ground.
Our Solution: With situations that involve the opener not working because of unclear problems, it's important to check the hardware parts. After examining the chain drive and the connecting trolley, we opened the opener casing box. Inside, we found that the motor gear broke, which explained the problem. It was unable to generate horsepower to lift the door. We replaced the opener motor gear, which effectively solved the problem.
Cliff Maridian
- Kennesaw