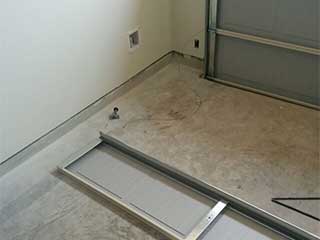 Over time, every type of garage door will require some repairs to ensure it continues to work properly. While it can be easy to ignore minor problems when they first appear, in order to ensure that your door continues to work safely and correctly, it's important that you call our experienced technicians as soon as you notice any issue.
Keep Your Door Rolling Smoothly
Your system's rollers are the small wheels with long shafts that allow the garage door to move smoothly up and down. As time goes on, they will begin to make an annoying squeaky sound, and the only way to make them stop is to get them properly lubricated on a regular basis. If the door begins to shake when it moves instead of running smoothly, it may be a sign that your rollers have become rusted.
Your Gears Matter
Another common part of your system that may require expert repair work to be done are the gears. These components are located inside your opener, and when they become worn-out they will not allow your opener to function properly. It is normal for them to need to be replaced over time.
Keep Remotes In A Working Condition
Our professional technicians can also fix any issue with your opener's remote. If the door doesn't move at all when you try using it, the most obvious – yet somehow commonly forgotten – cause can be something to do with the remote. If turning it off and then turning it on again doesn't make the remote work, you will need one of our experts to come take a look.
Get The Best Service Around
At Garage Door Repair Atlanta, we can make sure that any issue you have, no matter how small, will be taken care of quickly and professionally. The scheduled maintenance service we offer will make your system last for as long as it possibly can.
You can also count on us for:
Garage Door Tune Up Services
Opener Sensor Replacement
Broken Garage Door Spring Replacement
Extension Spring Adjustment